At Virtuous Wellness Center
We want to maximize your time with us.
Prior to your first visit, please fill out the relevant new patient forms and submit them below. You can also print these and bring the forms to your first visit, along with your insurance information and photo ID.
Our office is "paperless" and will correspond electronically with all patients unless we receive a WRITTEN REQUEST from the patient requesting written communications.
——————————————
VWC REFUND POLICY
No refund for gift card purchases.
There will be a 15% fee charged for any refund requests when the payments were paid with a credit card.
There will be an additional 15% fee for any refund requests for Massage Therapy packages.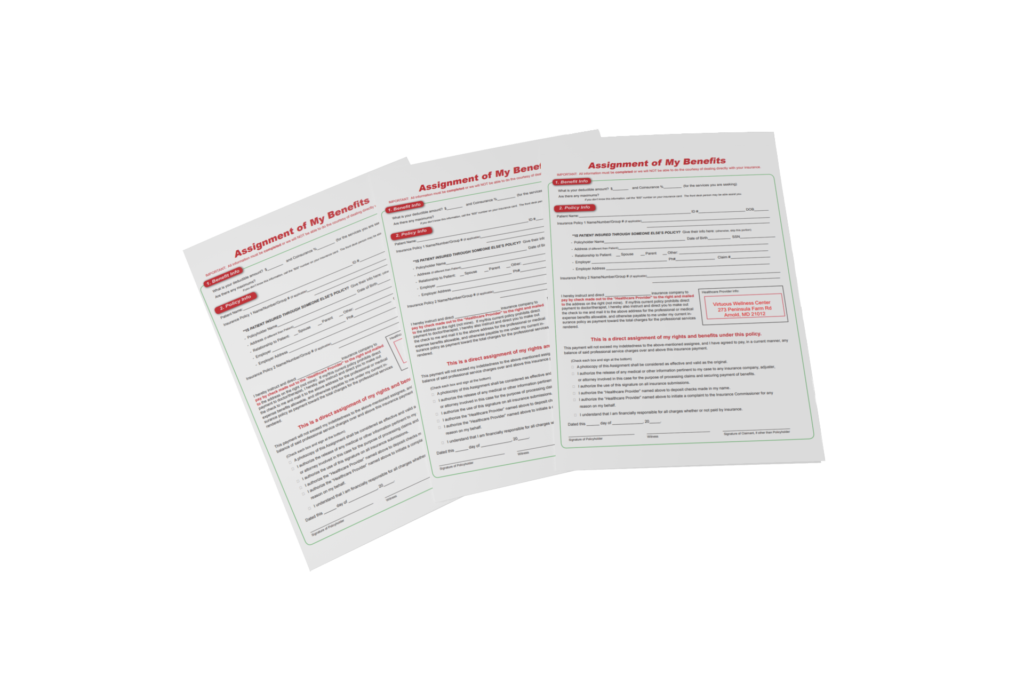 Get The Treatment You Deserve
don't give up without trying